🇬🇧 You were waiting for it! Dixit World is officially launched 🎉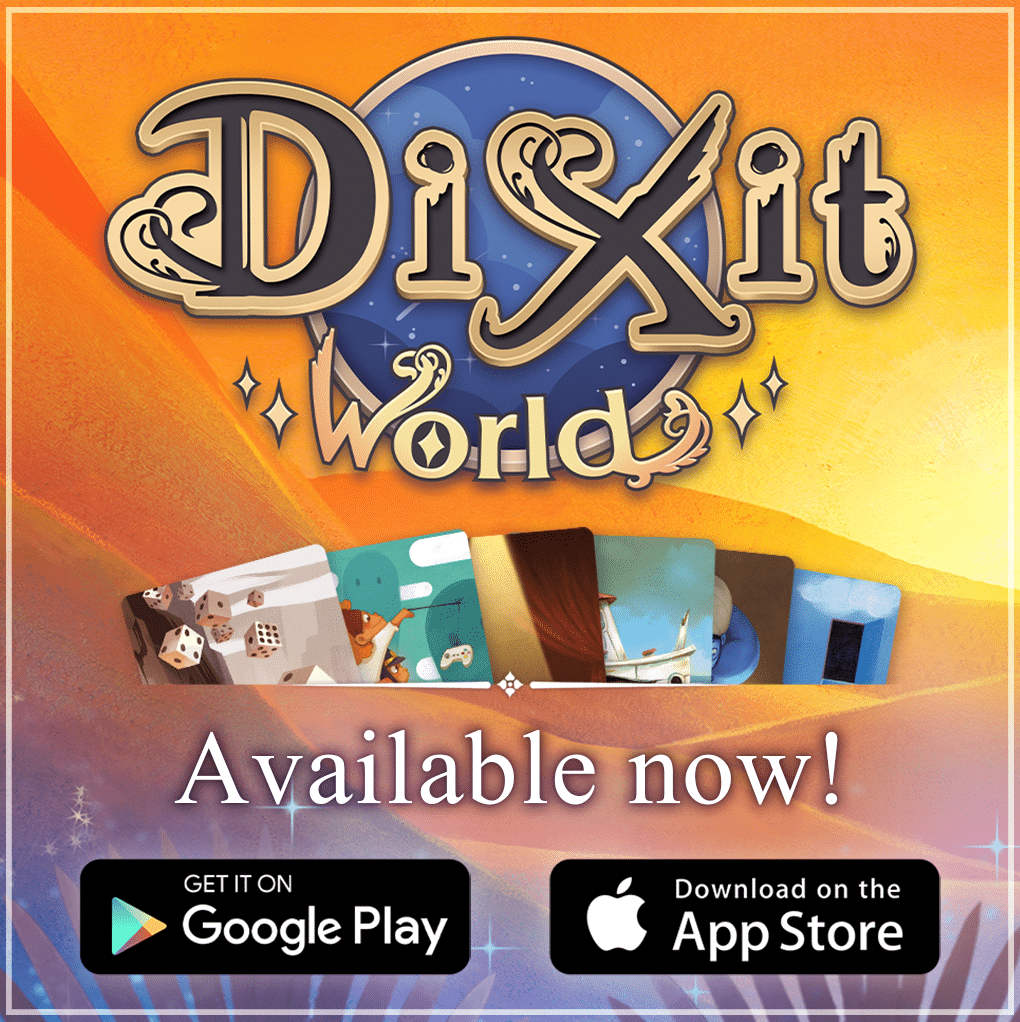 Dixit World is the adaptation of the popular board game Dixit by Libellud. Keeping in mind the originality of the game, we crafted a unique experience taking advantage of the video game medium.
Enjoy the classic Dixit gameplay or create and share your Worlds with your friends.
📲 The game is free to play on iOS and Android.
🇫🇷🇬🇧🇩🇪🇪🇦🇮🇹🇵🇱🇵🇹🇧🇷🇰🇷🇯🇵🇬🇷🇺🇦🇹🇷🇷🇺 Available in French, English, German, Spanish, Italian, Polish, Brazilian Portuguese, Korean, Japanese, Greek, Ukrainian, Turkish and Russian.
All the news