Mysterium Kids Wins the Kinderspiel des Jahres 2023!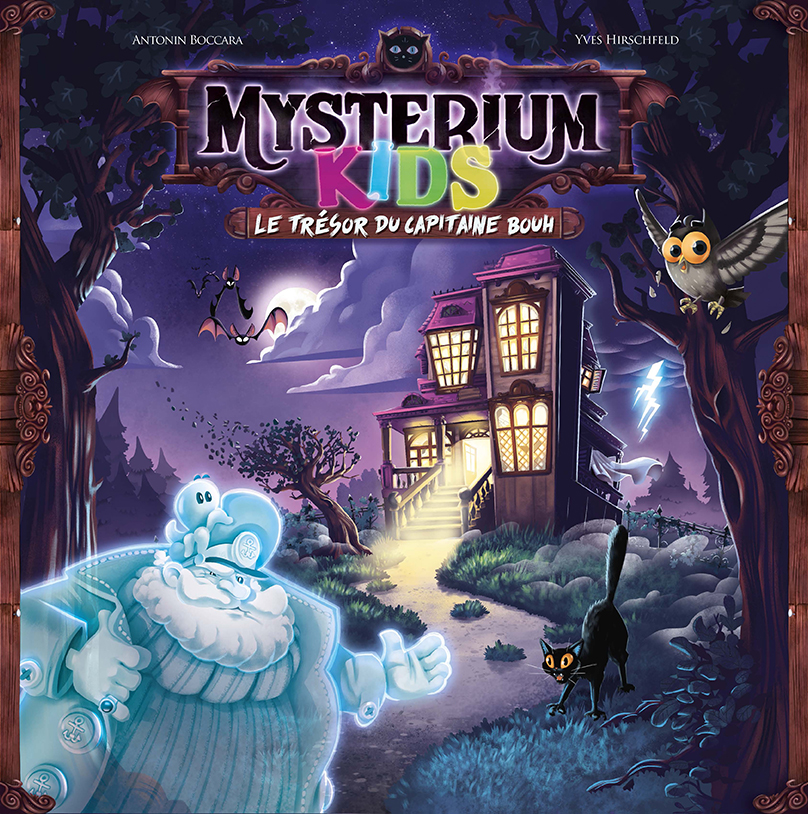 The Most Coveted Award in Tabletop Games
 Guyancourt, France—July 17, 2023
Libellud, Space Cow and Asmodee are delighted to announce that Mysterium Kids: Captain Echo's Treasure has won the prestigious Kinderspiel des Jahres, awarding the best kids' game.
Mysterium Kids: Captain Echo's Treasure is a cooperative game designed specifically for children, helping to develop concentration and imagination. During the game, players take turns taking on the role of the ghost, or as treasure seekers looking to find which illustrated card corresponds to the location of the treasure, all while guided only by the sound of a tambourine!
"I never thought I would be nominated, even less receiving receive an award."  said Yves Hirshfield, Mysterium Kids designer "I've been working in the industry since I was 20, but I never thought I'd officially be a game designer! I never allowed myself to imagine that I might receive an award of any kind, so this is a big surprise. I would have never imagined it when Antonin and I invented the game by tapping on cardboard box lids!"
Receiving this award strengthens the determination that Asmodee and its studio teams have to continue to push boundaries, and to relive this moment as soon as possible. This award is dedicated to all the families and kids playing Mysterium Kids!
Asmodee and its studios extend our heartfelt gratitude to the Spiel des Jahres jury for recognizing the passion and dedication our teams have put into developing these games.
For more information on Mysterium Kids: Captain Echo's Treasure, please visit https://www.libellud.com/en/our-games/mysterium-kids/
All the news