Mysterium Kids is nominated by the "Spiel des Jahres"- Jury for the 2023 "Kinderspiel des Jahres"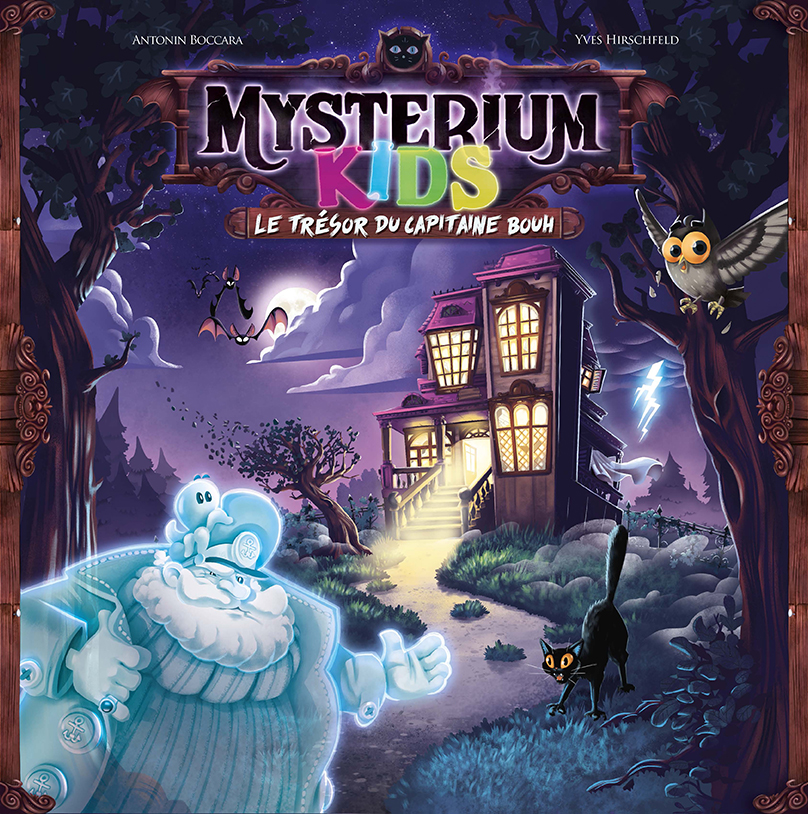 Essen, Germany, May 19, 2023
The world's most renowned and prestigious critics' prize for board games, Spiel des Jahres, today announced its nominations for "Spiel des Jahres", "Kennerspiel des Jahres" and "Kinderspiel des Jahres". Libellud and Space Cow are proud that Mysterium Kids was able to convince the eleven-member jury of game experts and was honoured with a nomination for "Kinderspiel des Jahres 2023".
Designed by Antonin Boccara and Yves Hirschfeld and illustrated by Olivier Danchin, Mysterium Kids: Captain Echo's Tresor is a cooperative game specially designed for kids. It helps develop children's concentration and imagination. In turn, play as the ghost or as treasure seekers and try to find in team which illustrated card corresponds to the location of the treasure, all while guided by the tambourine's sounds only!
Mysterium Kids is a cooperative party game for 2 to 6 players and plays in 21 minutes.
More informations: https://www.libellud.com/en/our-games/mysterium-kids/
All the news