Mysterium Expansions
Explore more possibilities to solve the Mysterium investigation with the Mysterium Hidden Signs and the Mysterium Secret and Lies expansion packs.
Use each expansion pack individually or combine them to renew your gaming experience for ever-surprising games. The expansions can't be played without the Mysterium base box.
Design: Oleksander Nevskiy & Oleg Sidorenko
Artists: Xavier Collette & M81 Studio 
Release: June 2016 & August 2017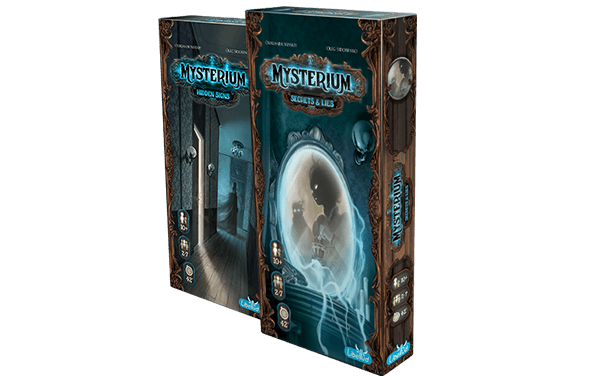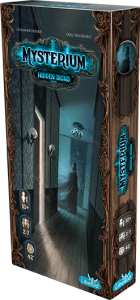 In Mysterium Hidden Signs, 6 Locations and 6 Objects allow you to experience new game combinations. The ghost will benefit from 42 additional Vision Cards to communicate!
Mysterium : Secrets and Lies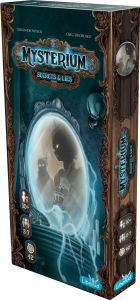 Discover the crime's motive in the Mysterium Secrets and Lies expansion which includes 19 Story Cards to replace Object Cards. Diversify your Mysterium game experience with new components: 5 suspects, 6 locations, and 6 objects!
Find out more about Mysterium
Feel free to check our latest articles about Mysterium! Interviews, exclusive news and contests regularly appear in our News Section.