Obscurio
You have recovered your magic Grimoire and must now escape this magical library before the sorcerer manages to trap you in there forever. The 6 rooms of this maze-like library are absolutely identical. Only the illusions appearing on the doors can tell them apart. Helped by your Grimoire, will you manage to find the right doors quickly? Nothing is less certain, notably when doubt settles within your group as a traitor serving the sorcerer's interests seems to be at work…
Obscurio is a game combining communication through image with hidden roles, and is based on rich and high quality materials. The mechanics of this family game put emphasis on the pictures' details and favor an atmosphere full of doubts and tension resulting from time management issues and from the presence of a traitor. Swap roles between Grimoire and Magicians for ever-surprising games!
Designer: L'Atelier
Artists: Xavier Collette et Studio M81
Release: October 2019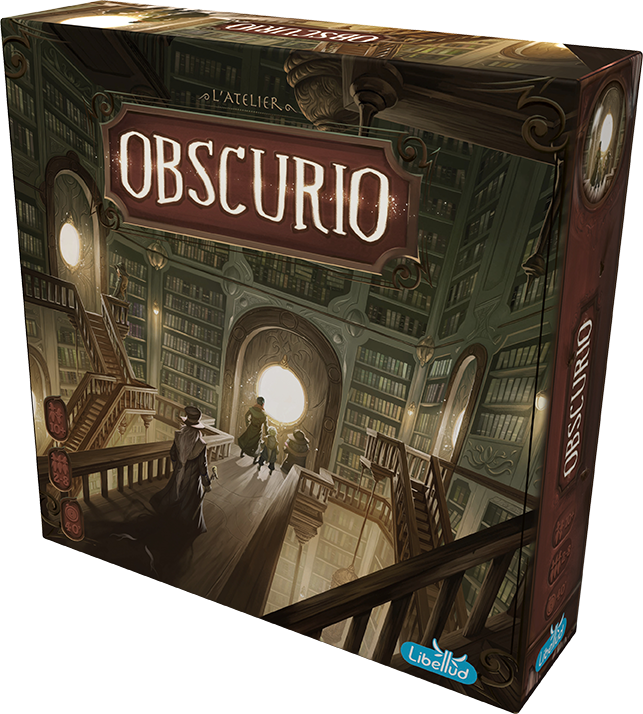 Rules of the Obscurio game
in few steps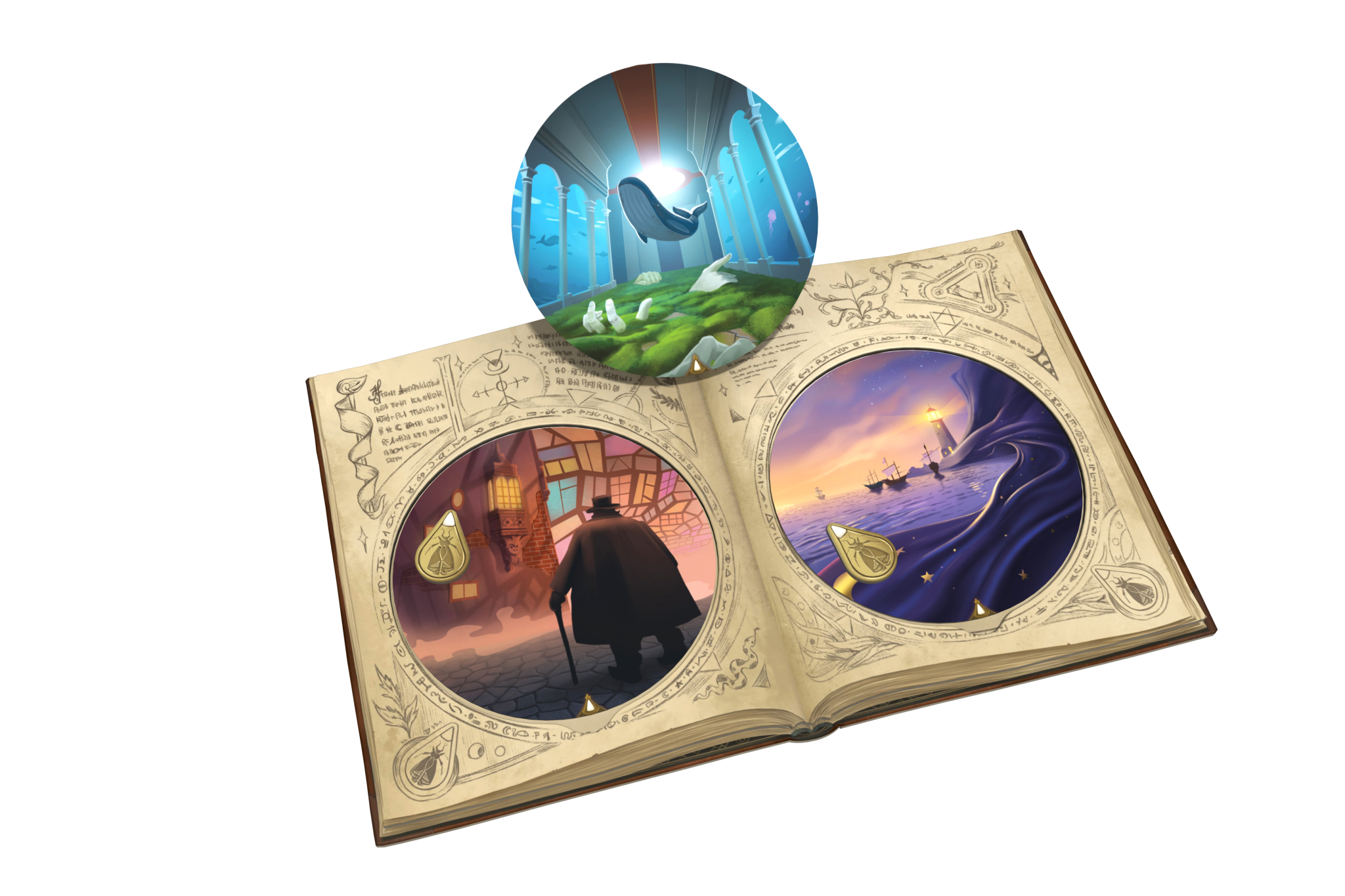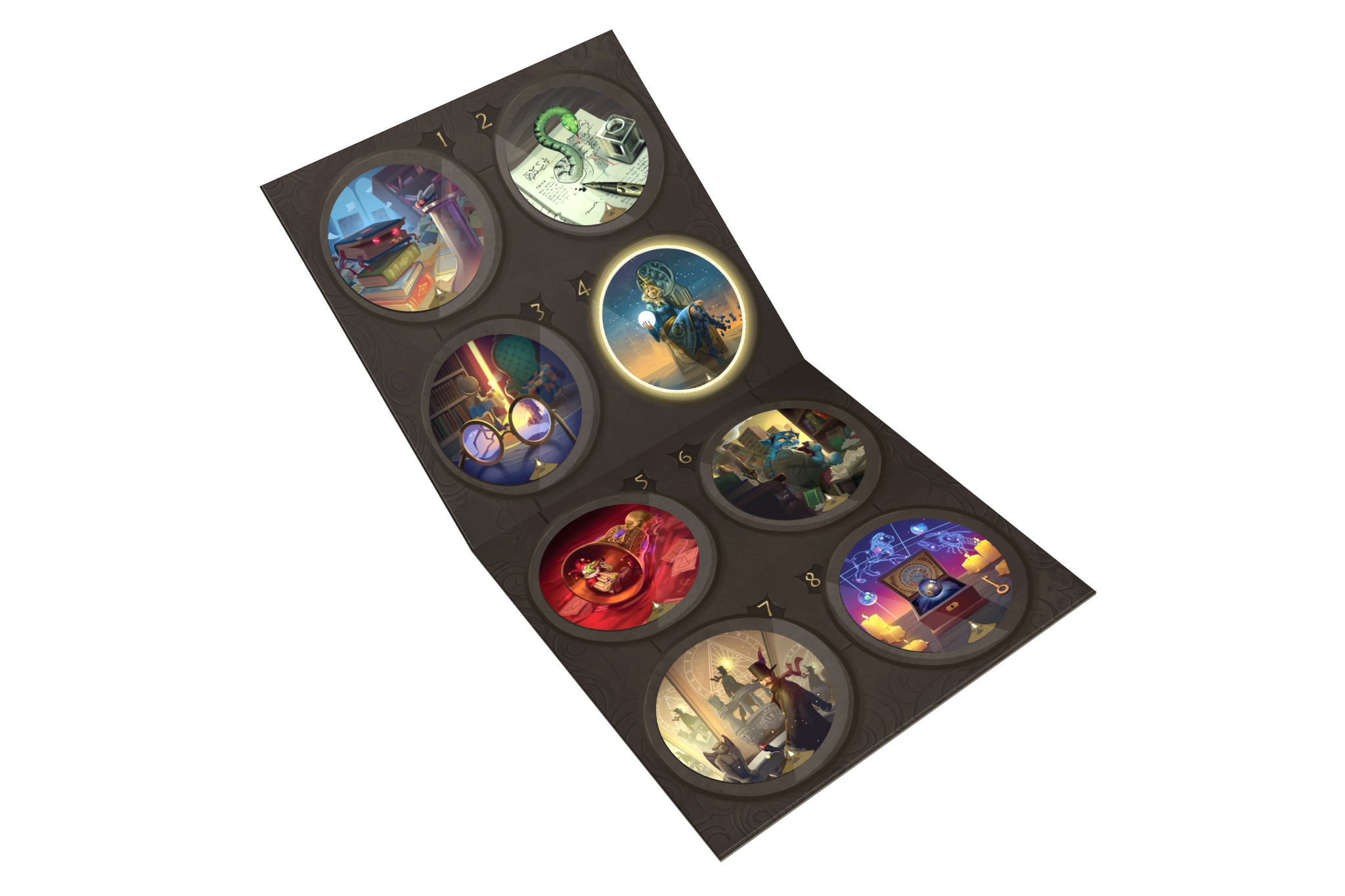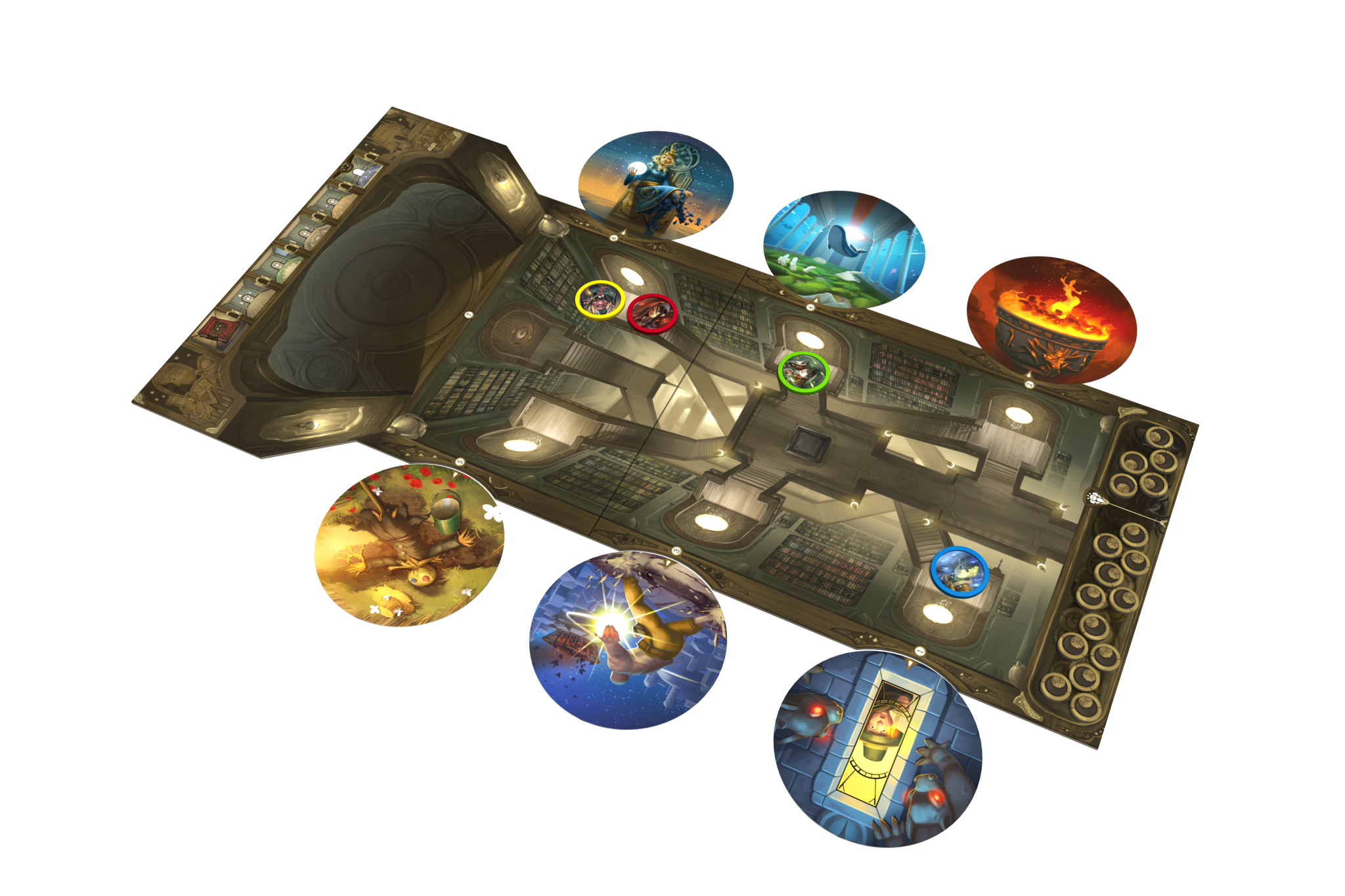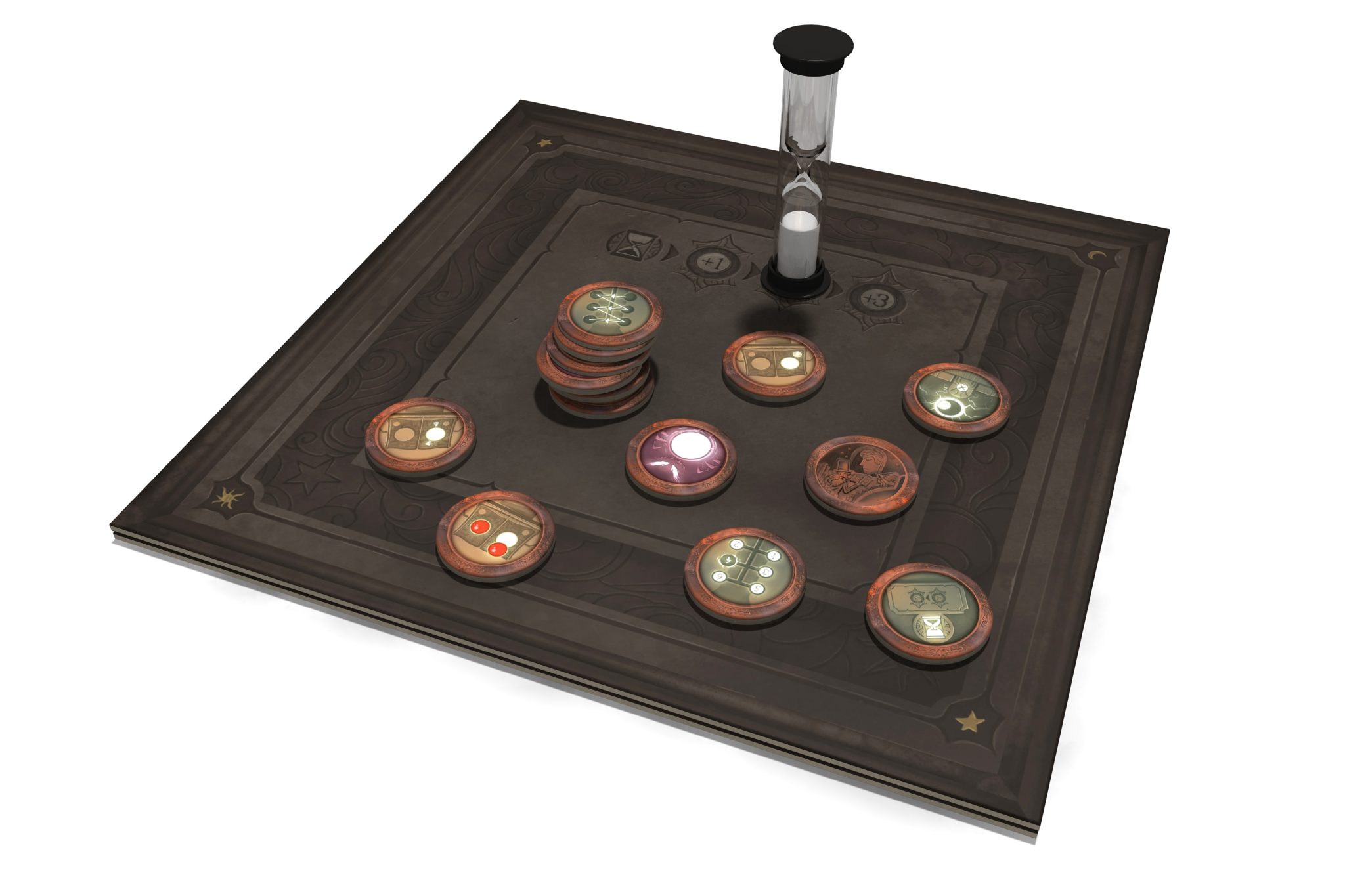 Through illustrated cards, the Grimoire delivers specific clues to the magicians in order to help them find the exit door of the library, among endless corridors and moving stairs.
The traitor secretly chooses images that look nearly alike to spread confusion and mislead the other players.
The magicians have to find the 7 right doors if they want to make it out of this library, while working as a team in spite of the traitor hiding within their ranks.
They must act quickly: the more time passes, the more traps appear, hindering the communication with the Grimoire!
Find out more about Obscurio

Feel free to check our latest articles regarding the Obscurio game! Interviews, exclusive news and contests regularly appear in our News section!