Mysterium
Will you dare to walk through the gates of the Mysterium manor?
The manor is haunted by a ghost. The circumstances of its death are shrouded in mystery. Psychics gather to reconstruct the events of the crime's night. They won't make it without the ghost's help, whose visions are the only clues they have to discover the truth. The clock is ticking: at dawn, the ghost will disappear!
Mysterium is a thrilling and innovative immersive board game. It reinvents investigation games and cooperative games. Due to its asymmetrical roles, you'll have a great deal of fun trying to guess what the other players have on their mind, whether you play a Psychic or the ghost.
Walk in the manor, have a seat, and let your sixth sense guide you.
Designers : Oleksander Nevskiy & Oleg Sidorenko
Artists : Xavier Collette & Igor Burlakov
Release : October 2015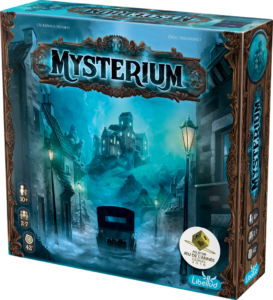 The games rules Mysterium
in few steps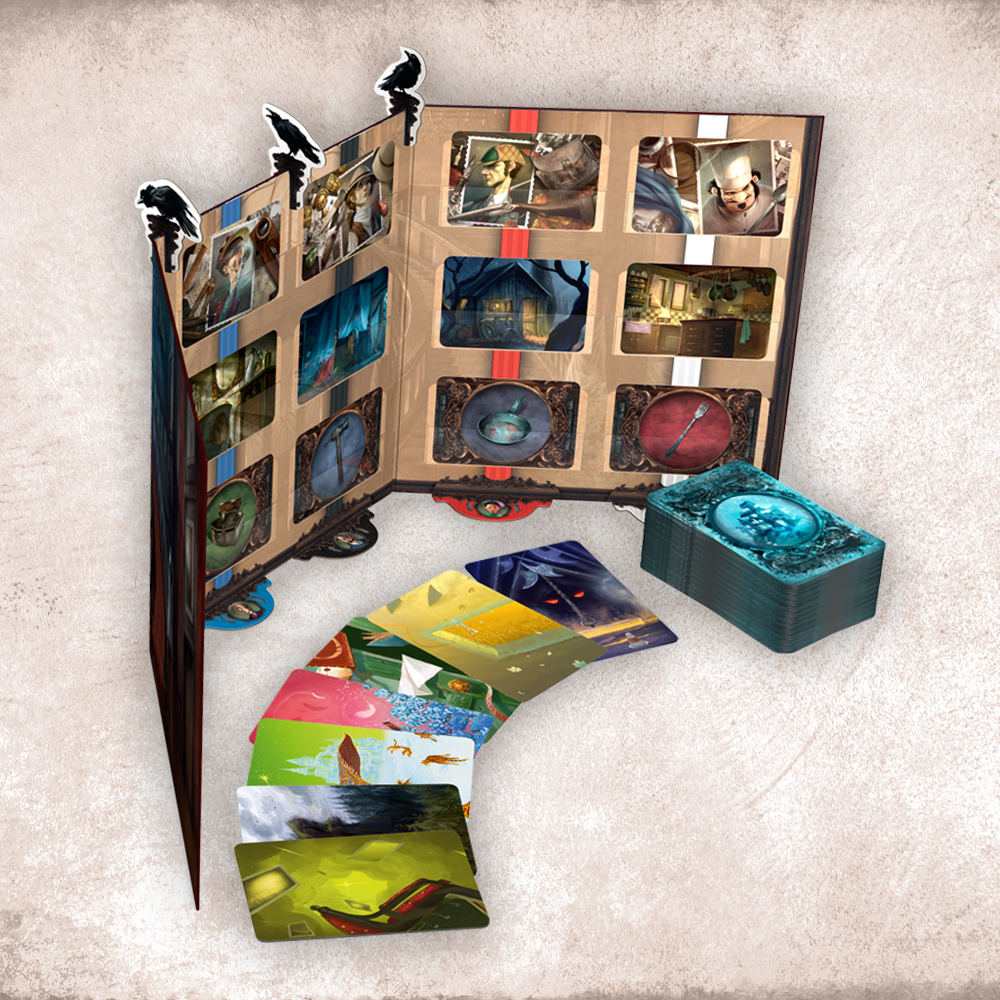 As a ghost, select the Vision Cards that you'll hand over to the Psychics in order to give them clues for their investigations.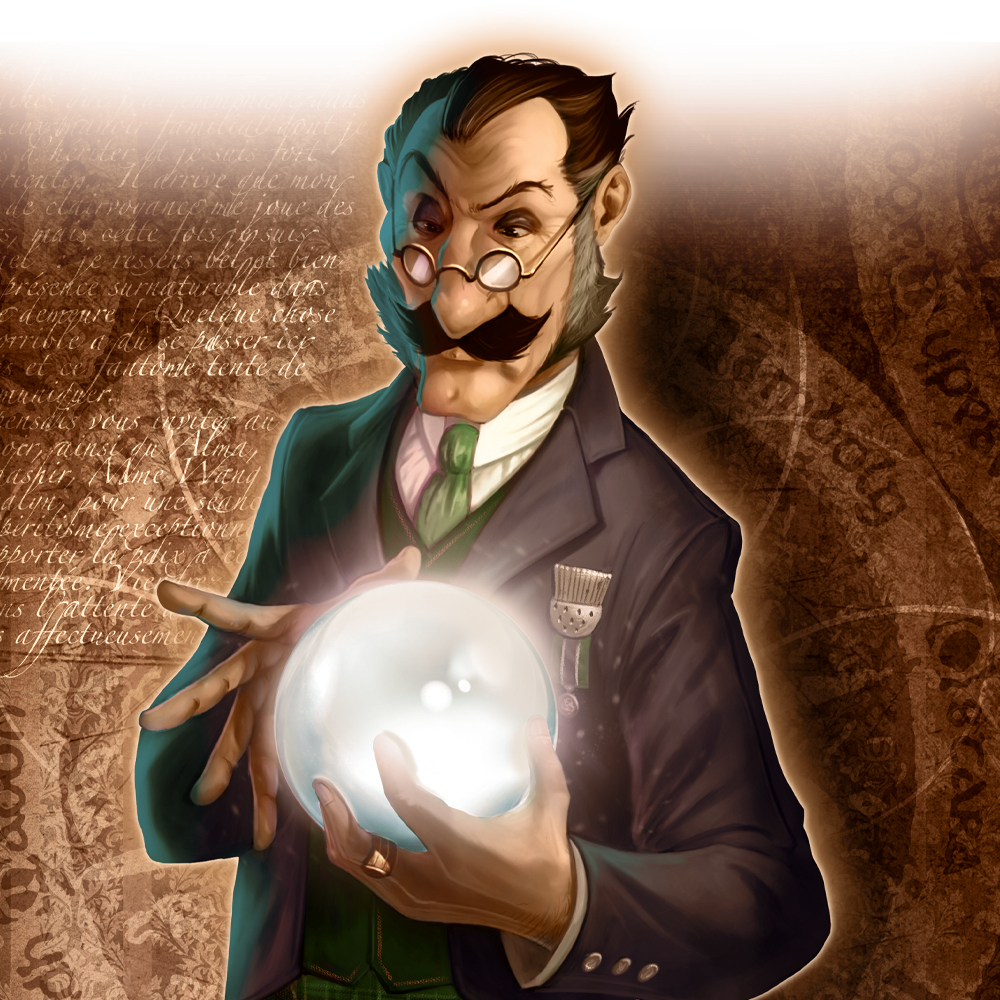 As a Psychic, interpret the Vision Cards you receive. You can talk with other players; however, each Psychic is responsible for his specific investigation. You'll have 7 rounds to identify your Suspect, the Crime's location, and the Object of the crime.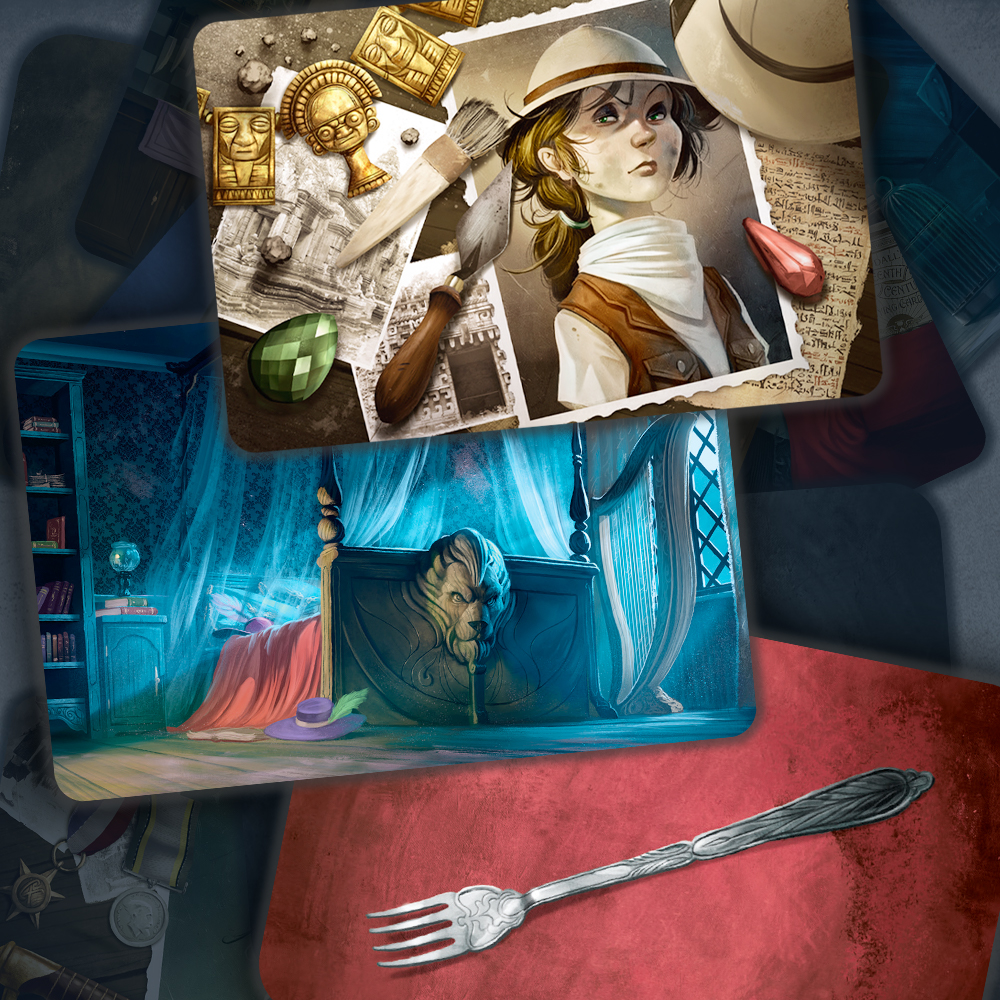 Among the potential leads followed by each Psychic, determine the exact circumstances of the ghost's death. Be cooperative and use your clairvoyance skills!
Expansions
Explore more possibilities to solve the Mysterium investigation with the Mysterium Hidden Signs and the Mysterium Secret and Lies expansion packs. Use each expansion pack individually or combine them to renew your gaming experience for ever-surprising games. The expansions can't be played without the Mysterium base box.
Playlist Mysterium
Find here Mysterium soundtrack !

Find out more about Mysterium
Feel free to check our latest articles about Mysterium!
Interviews, exclusive news and contests regularly appear in our News Section