Dixit – Disney Edition
Dixit, the Modern Classic, Meets the Disney Universe!
Discover another way to play Dixit with Dixit Disney, the image interpretation game.
Dixit Disney is a simple and lighthearted game of storytelling, interpretation, and guesswork. Players will be challenged and delighted as they reveal a series of cards featuring gorgeous Disney-themed images. Their connection: an enigmatic statement centered on one of the revealed cards. Find the correct image and score points. With 84 new cards based on iconic Disney & Pixar films, from Steamboat Willie to Turning Red, Dixit Disney will captivate players.
Designer : Jean-Louis Roubira
Artist : Natalie Dombois
Release : September 2023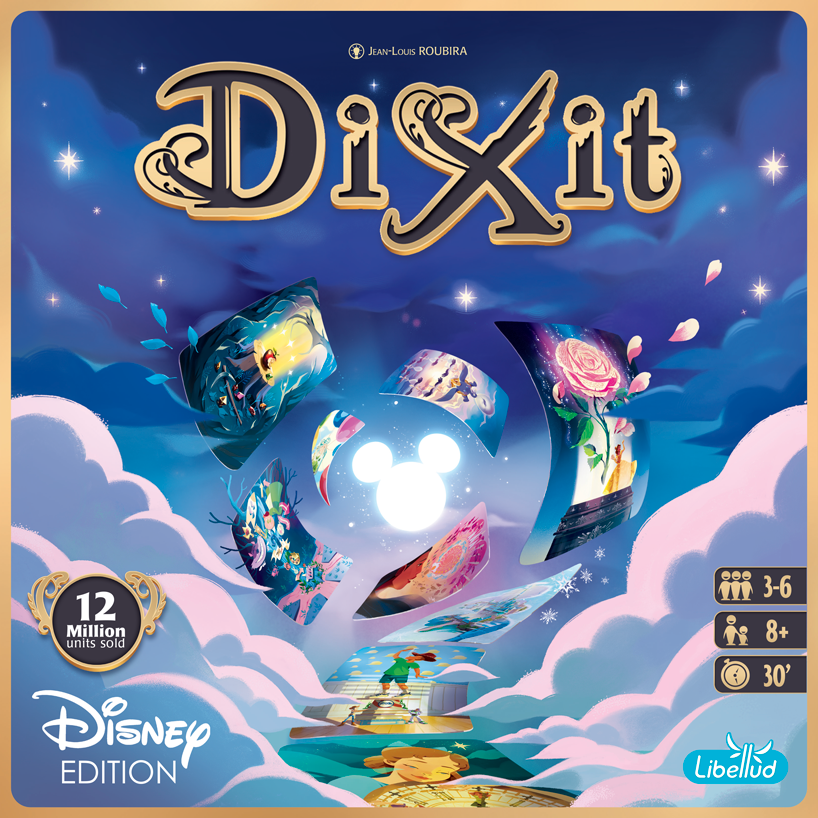 Dixit Disney games rules
in few steps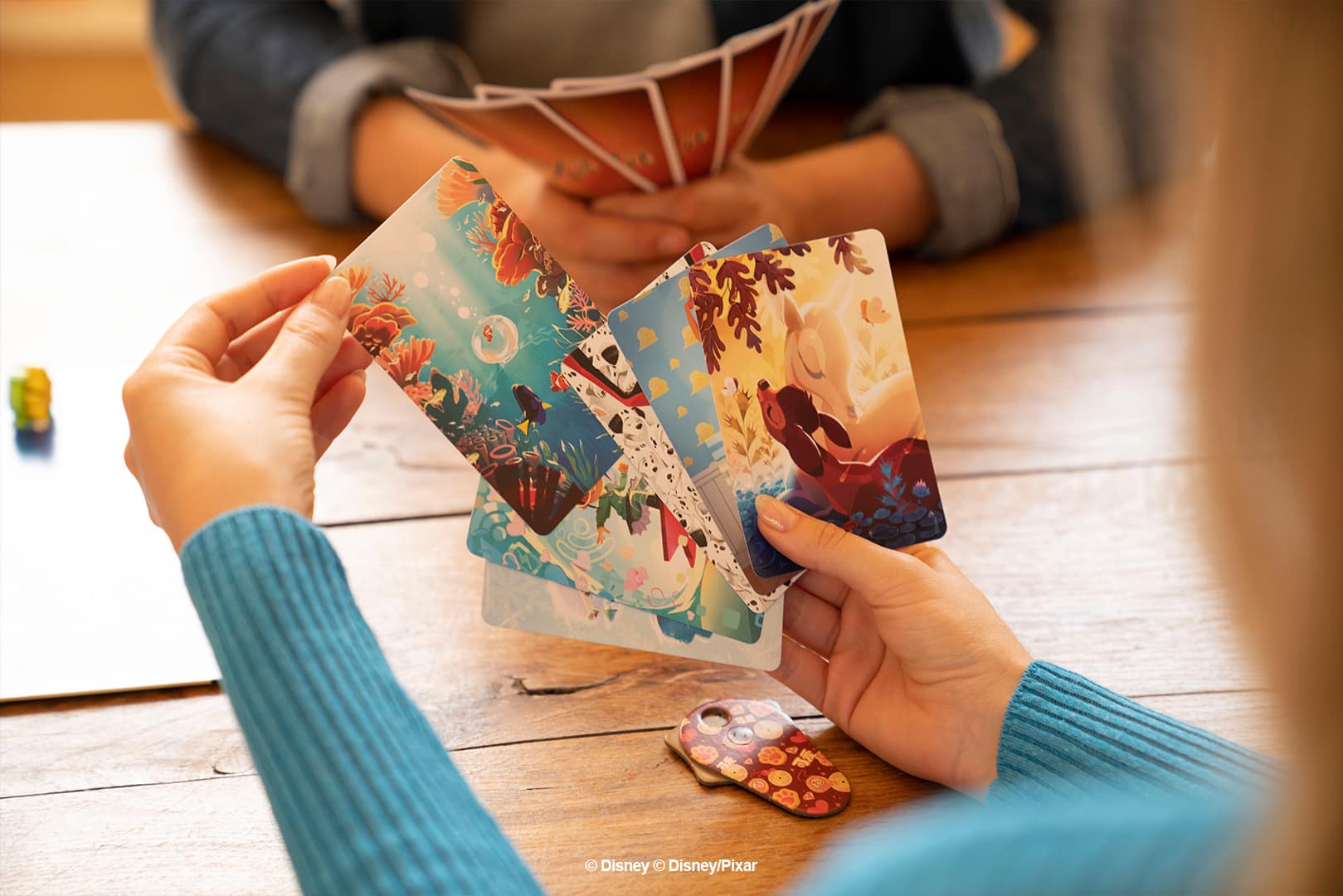 When it's your turn, embody the storyteller.
Pick a card from your hand (hide it from the other players), and announce a theme that the illustration inspires you.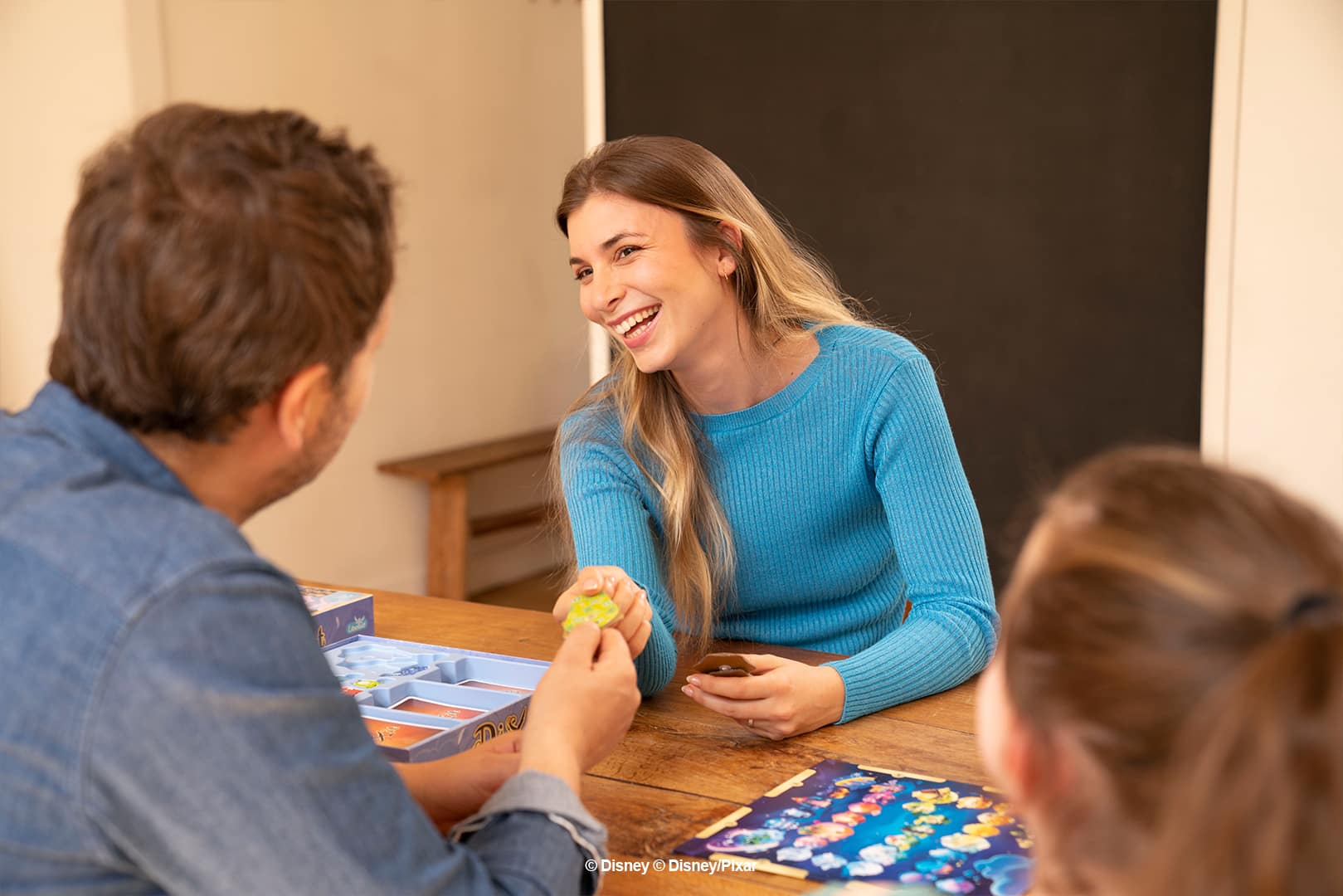 The other players choose a card from their hands that makes them think of that theme.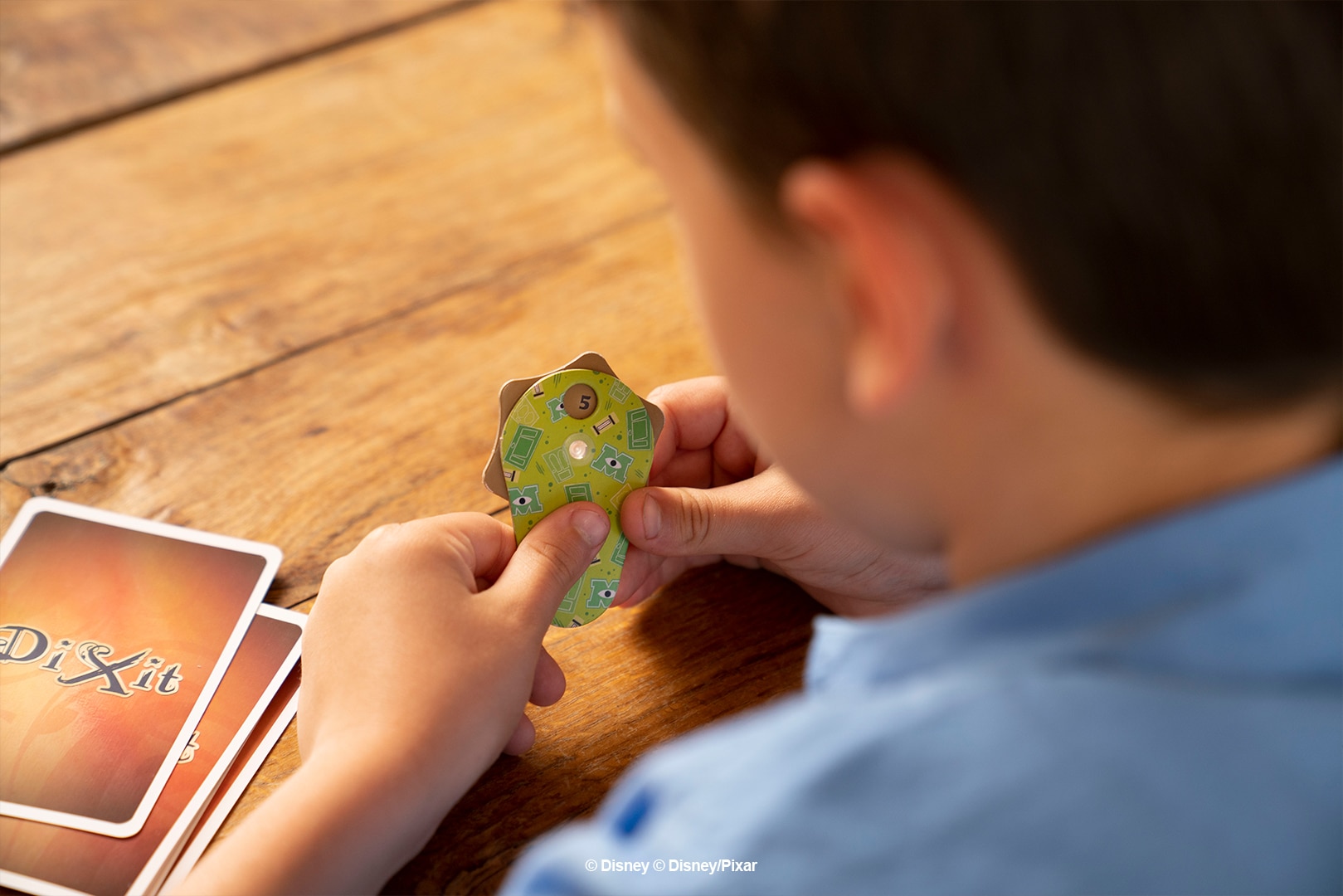 Cards are shuffled and revealed: players take a vote to find your card.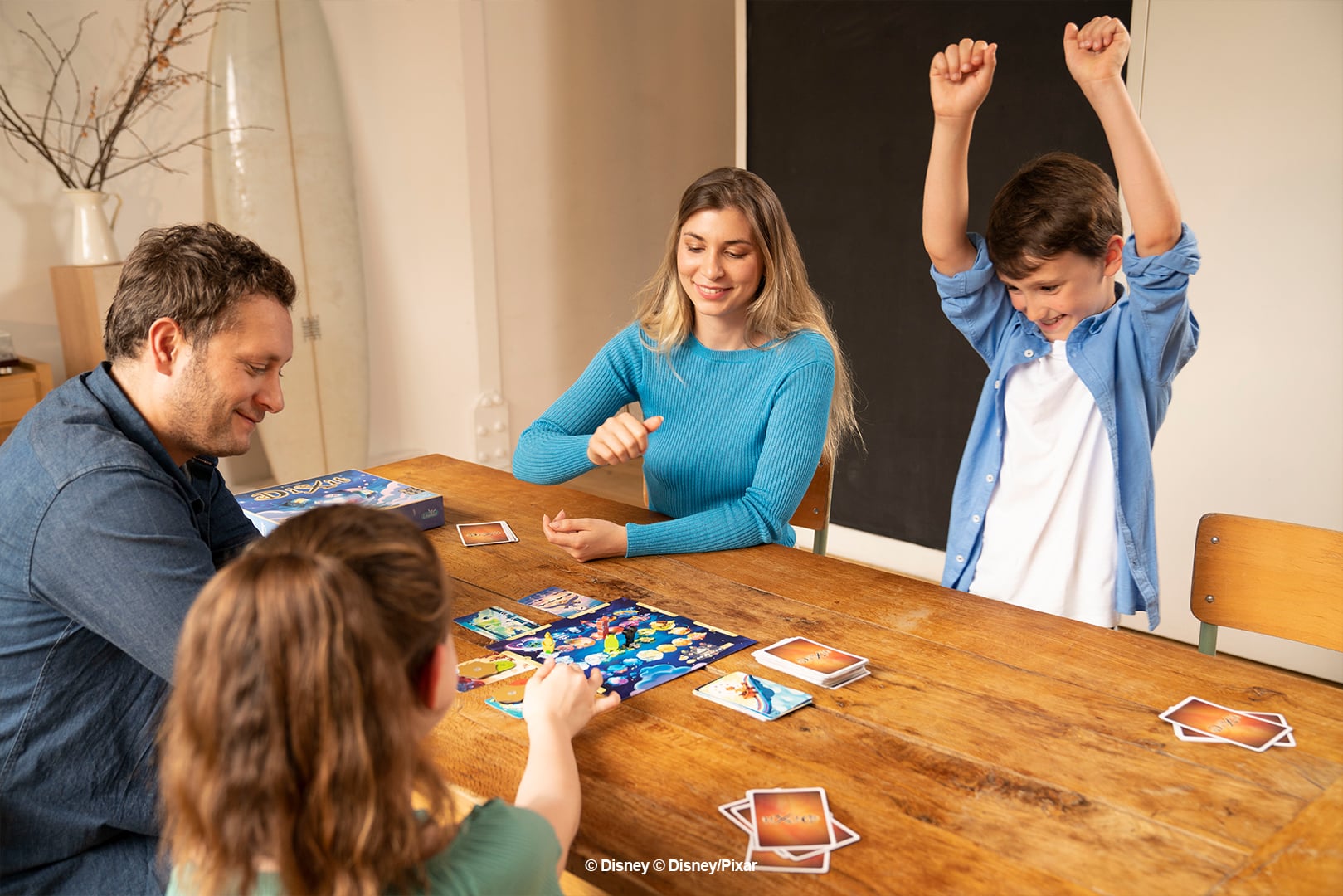 You score points if some of the players, yet not all of them, find your card! Your chosen theme should neither be too obvious, nor too evasive.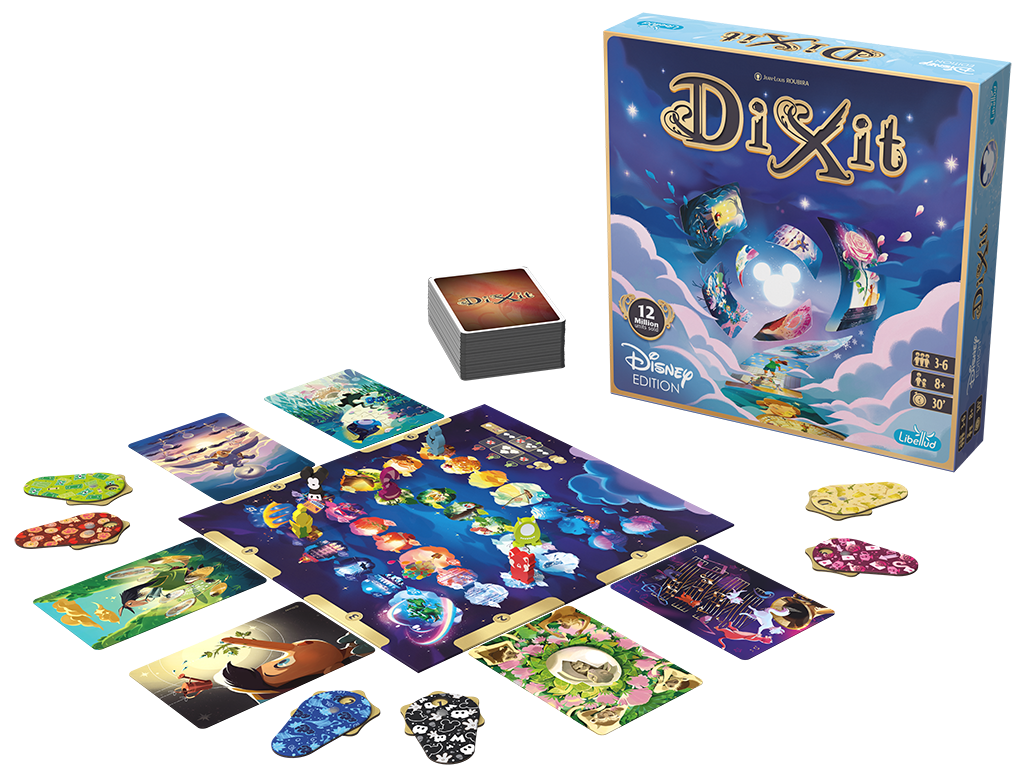 Dixit Universe
Dixit is an enchanting card game created by game designer, Jean-Louis Roubira. Featuring stunning, ethereal illustrations by artist Marie Cardouat, Dixit immerses players in a world of imagination and storytelling. With over a dozen awards, including the 2010 Spiel des Jahres, and the 2009 As d'Or, Dixit invites you to discover 84 dreamlike illustrations and share your interpretations with other players. Accessible and elegant, Dixit is a perfect game to play with family and friends as you explore your creativity get to know your loved ones from a whole new perspective.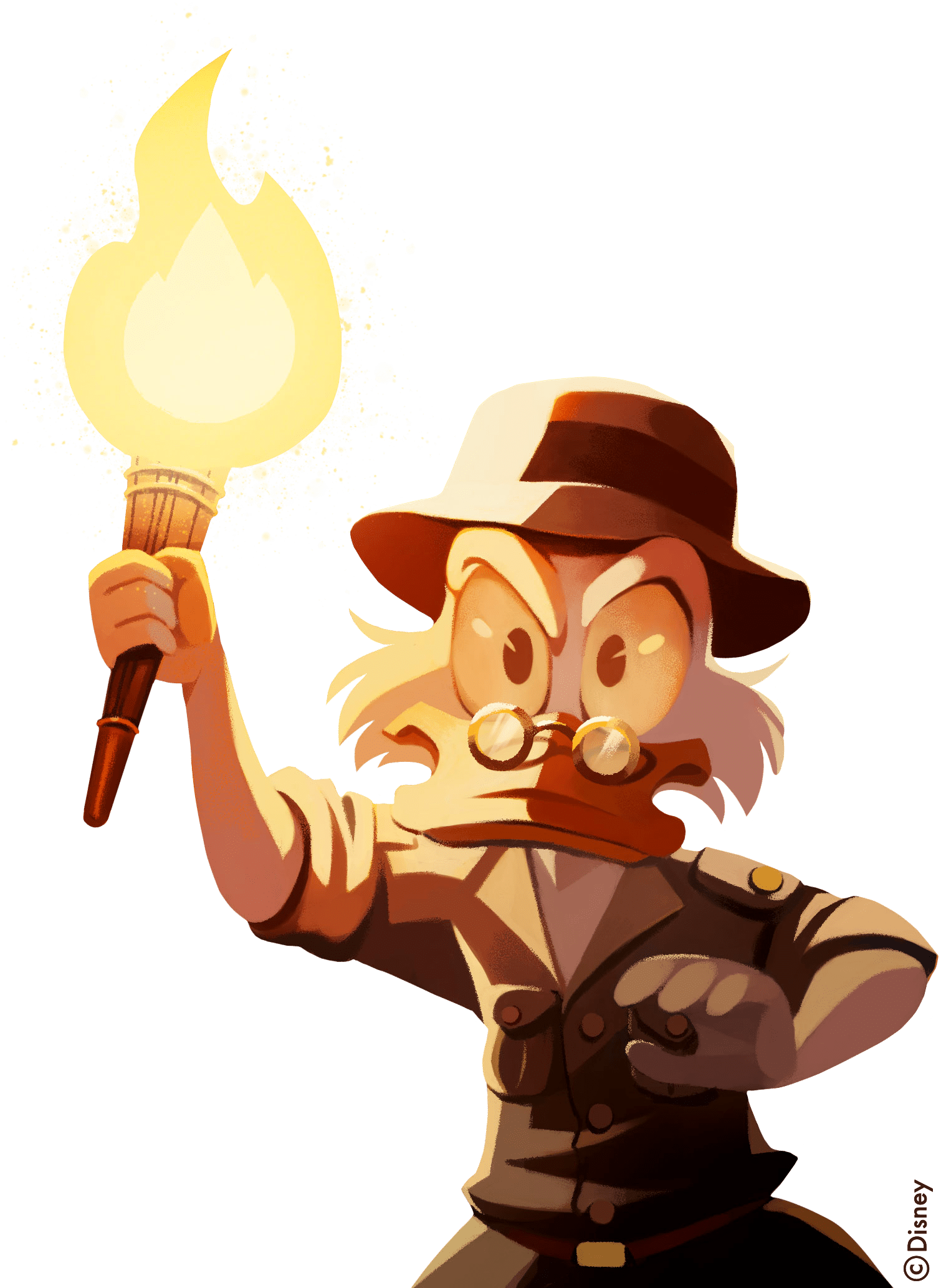 Resources
Continue the Dixit Disney adventure with our downloadable contents including game rules, image
banks, wallpapers, exclusive files and more, by clicking below:
Learn more about Dixit
Feel free to check our latest articles about the Dixit game! Interviews, exclusive news and contests regularly appear in the News section!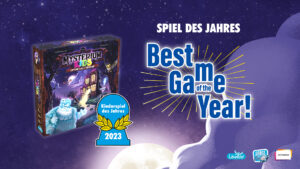 The Most Coveted Award in Tabletop Games  Guyancourt, France-July 17, 2023 Libellud, Space Cow and Asmodee are delighted to announce […]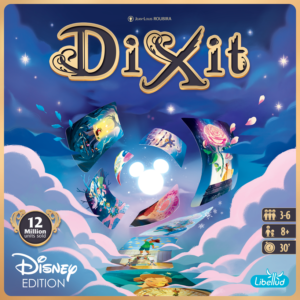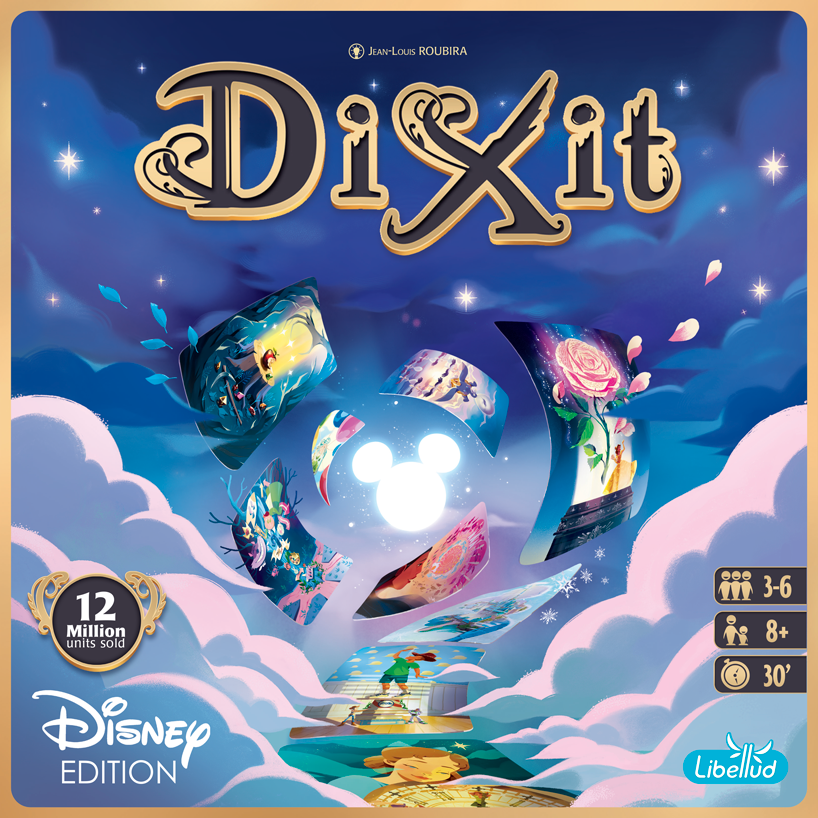 We are excited to announce that the Disney edition of Dixit, a standalone game compatible with the entire Dixit universe […]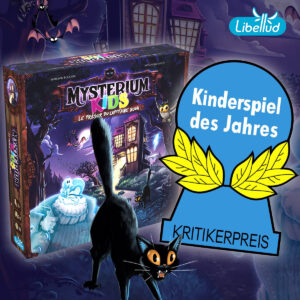 Essen, Germany, May 19, 2023 The world's most renowned and prestigious critics' prize for board games, Spiel des Jahres, today […]